The reason your ESET NOD32 turns red

is that ESET NOD32's file system monitor (AMON) has not started. Please follow the steps below to start AMON.
Click ESET NOD32's icon located at the bottom right corner. Select "AMON".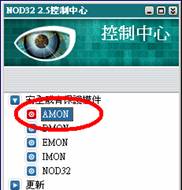 Select "Setup".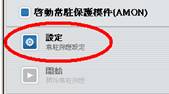 In the new window, select "Security", check the box "Enable automatic startup of AMON" and do not check the box "Allow manual stopping". Finally, click "OK"
When the setting is complete, restart your computer. You will see your ESET NOD32 turns from "white & red" to "white & green". Now your computer is fully protected by ESET NOD32 file system monitor.