A roadmap for MSP success in 2023
Created: 2023-01-30 04:31:46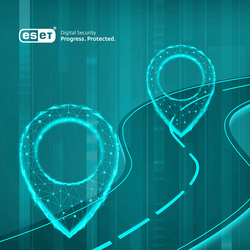 One of the areas where businesses prefer going the MSP route is digital security. According to the 2022 ESET SMB Sentiment Survey , businesses prefer having an MSP take care of their security, or at least part of it. Furthermore, one third of SMBs are already using enterprise-grade solutions, such as XDR, EDR and MDR services, and another third are planning to start using them in the next year.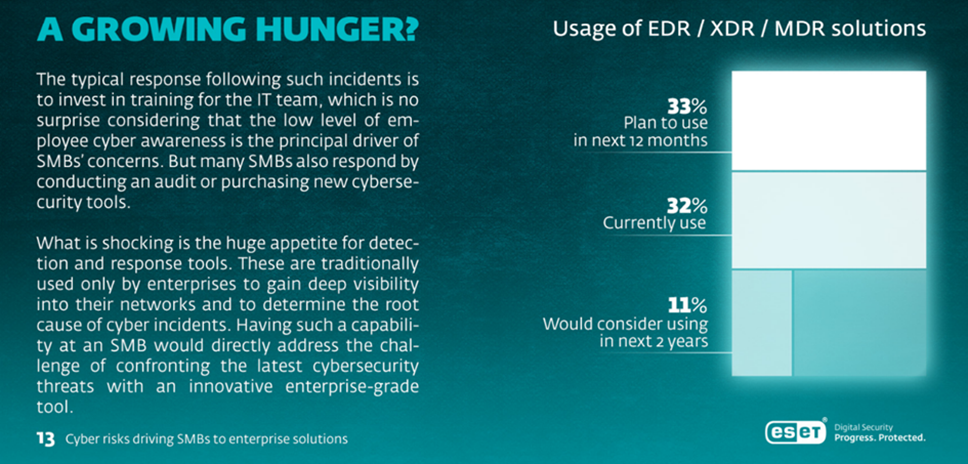 Recently, ESET conducted an SMB survey in Europe and North America which clearly showed that some of the security sentiment driving SMBs to opt out of on-site security solutions is a lack of employee cyber awareness, the threat of nation state attacks, coping with the hybrid working model, as well as Remote Desktop Protocol (RDP) threats. Data breaches also tend to be caused by improper deployment of solutions and product vulnerabilities. And so most SMBs want cyber help, preferably by outsourcing their cybersecurity to experts.
Watch ESET´s VP Michal Jankech, together with Larry Walsh, CEO of Channelnomics, on BrightTALK talking about the challenges facing SMBs and how MSPs can give them solutions for their exact needs. Watch the full webinar by clicking this link
Larry Walsh, CEO of Channelnomics says, there are three things MSPs need to focus on in order to cater to their SMB customers. The main and most important one being, user experience. Customers want an experienced service provider as well as a good solution. They are willing to pay more to get the experience, which ultimately grows the MSPs' revenue. The first time a customer looks for a solution they make a choice based on price, however renewal is often based on experience.
The second thing is marketing and communications, which for an average MSP tends to be weak. End users want more than just features, they want to be informed, they want to understand and feel connected to their MSP.
Last, but not least, is conservation and optimization. The coming year will be hard for most businesses, MSPs included. They, just like any other business, need to think about their budget and spending, optimize processes and reduce complexity, and then translate all of that into customer experience.
How does ESET support your business?
The ESET MSP Program focuses on balance, giving you the ultimate care-free experience in cybersecurity. It provides flexibility, a unified ecosystem, automation and integration. We deliver state of the art MSP solutions that can help your optimization through a combination of our long-standing use of machine learning and AI based technologies, cloud reputation system, ESET LiveGrid, and the human expertise offered by our tightly knit community of digital security leaders. Further optimization comes from a low system footprint our solutions leave on your business, allowing for more energy efficiency. All of this powers the world's most formidable multi-layered, cyber threat prevention, detection and response platform – ESET PROTECT.
ESET PRTOECT includes a sophisticated XDR module called ESET Inspect. ESET Inspect brings enterprise-grade security and risk management capabilities, including advanced threat hunting, incident response, full network visibility, and more. It helps to identify security breaches, and conduct forensic investigation including root-cause analysis. It also enables the ESET PROTECT platform to give the user full visibility over the response. This will increase your and your customers' protection and will enable you to deliver MDR-like services.
"We are fully committed to protecting our customers, the customers of our MSP Partners and the progress that our technology enables for them. Because we don't compromise efficiency on behalf of quality, our solution is really uniquely balanced and I mean a balance between its prevention, detection and response, or in other words - XDR, responsibilities. All elements must be done equally well to offer true protection," said Michal Jankech, vice president of the SMB & MSP segment.
For more information watch our full webinar on BrightTalk here.


---
About ESET
ESET develops software solutions that deliver instant, comprehensive protection against evolving computer security threats. ESET pioneered and continues to lead the industry in proactive threat detection. ESET NOD32 Antivirus, its flagship product, consistently achieves the highest accolades in all types of comparative testing and is the foundational product that builds out the ESET product line to include ESET Smart Security. ESET Smart Security is an integrated antivirus, antispyware, antispam and personal firewall solution that combines accuracy, speed and an extremely small system footprint to create the most effective security solution in the industry. Both products have an extremely efficient code base that eliminates the unnecessary large size found in some solutions. This means faster scanning that doesn't slow down computers or networks. Sold in more than 160 countries, ESET has worldwide production headquarters in Bratislava, SK and worldwide distribution headquarters in San Diego, U.S. ESET also has offices in Bristol, U.K.; Buenos Aires, AR; Prague, CZ; and is globally represented by an extensive partner network. For more information, visit our local office at
https://eset.version-2.sg
.
About Version 2 Limited
Version 2 Limited is one of the most dynamic IT companies in Asia. The Company develops and distributes IT products for Internet and IP-based networks, including communication systems, Internet software, security, network, and media products. Through an extensive network of channels, point of sales, resellers, and partnership companies, Version 2 Limited offers quality products and services which are highly acclaimed in the market. Its customers cover a wide spectrum which includes Global 1000 enterprises, regional listed companies, public utilities, Government, a vast number of successful SMEs, and consumers in various Asian cities. For more information, please visit
https://www.version-2.com.sg
/ or call (65) 6296-4268.