Best Antivirus for Gamers and Gaming
Less Lag. More Frag.™
Threats to Gamers
Gamers have always been particularly vulnerable to attacks because of their prolonged online activity and use of peer to peer networks. But now that you are being specifically targeted by phishing scams and password stealers, protection has never been more important. Since you've spent time tuning your gaming rig for top performance, you shouldn't have to sacrifice speed for protection. ESET NOD32 Antivirus or ESET Smart Security deliver the best of both worlds.
ESET Antivirus Solutions Have it All
ESET has antivirus solutions that are strong in all three important needs for gamers: speed, effectiveness, and accuracy. Its ThreatSense™ engine is:
Fast — doesn't cause the lag that disrupts game play
Proactive — effective even against new threats
Precise — accurate in generating almost no false positives
Lightweight — doesn't hog CPU space
Customized Gamer Configuration
With either ESET NOD32 Antivirus or ESET Smart Security, you can optimize your antivirus software for hardcore gaming:
Uses advanced mode
Eliminates pop-up messages
Streamlines file scanning
Updates only in off-hours
Compare ESET to the Competitors
If you won't take our word for it, look at these independent reviews: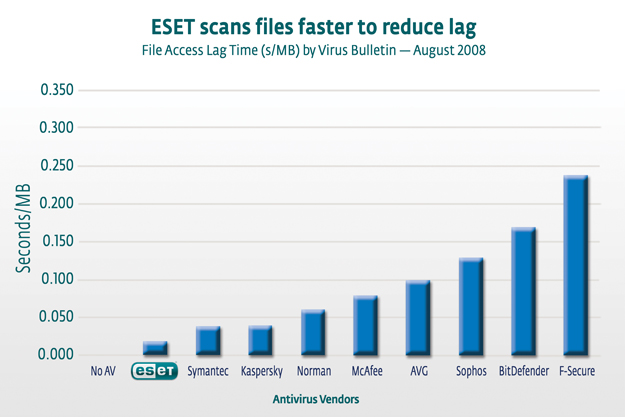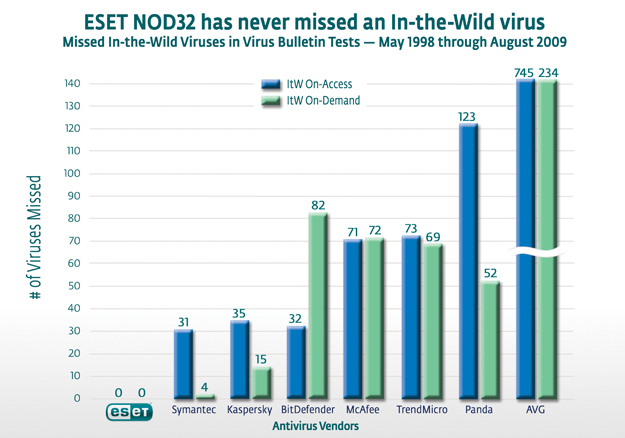 Proactive Protection:


Award winning ThreatSense Technology combines multiple layers of detection protecting you from Internet threats before it is too late.

Precise Detection:


ESET accurately identifies known and unknown threats. It consistently wins top awards from testing labs and is recognized for having zero false positives.

Lightweight Design:


ESET's Software requires less memory and CPU power, allowing your computer to run fast, making more room for games, web browsing, and emailing.

Fast Scanning Speeds:


ESET's Software provides highly efficient programs ensuring fast file scanning and product updates, while running quietly in the background.

Customized Gaming Configuration:


Special configuration to optimize game performance by streamlining file scanning, eliminating pop-ups, and updating in off-hours. Download now.

Personal Firewall:


Easily customized controls and security for the traffic coming into your computer.

Antispam:


An industry-leading antispam solution that is tightly integrated to the core scanning engine.