How to choose among ESET NOD32 Multi-user Packages?
Depending on the customer's needs, ESET NOD32 actually has 3 types of packages for multi-user:
Package A
Package (A). ESET NOD32 Windows Multi-User Pack
Remark: suitable if all of your computers can access to Internet and will update their definitions independently. Please note that because desktops are to independently update this virus definitions, the band-width requirement on the network may be more if this Package (A) is used.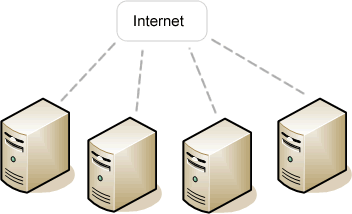 Package B
Package (B). ESET NOD32 Windows Multi-User Pack, 1 Update Server + N Users
Remark: suitable if all of you want to assign one machine as update server so to grab virus definition centrally and dispatch to the rest machines on the network.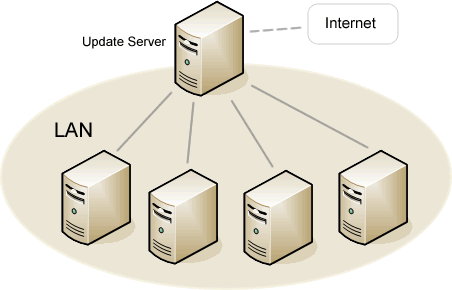 Package C
Package (C). ESET NOD32 Windows Enterprise Edition N Users
Enterprise Edition includes Package (B) functions, with an additional sophisticated Remote Administration Console (RA) included.
For more information regarding ESET NOD32 EE and RA, kindly please refer to the followings:
a. Enterprise
b. Support
c. FAQ
d. Ref
(
"ESET NOD32 Remote Administrator Console & Server")
For Enterprise Edition, there aren't limit on the number of update servers you configure at the site as long as the total no. of users does not exceed 30 Users.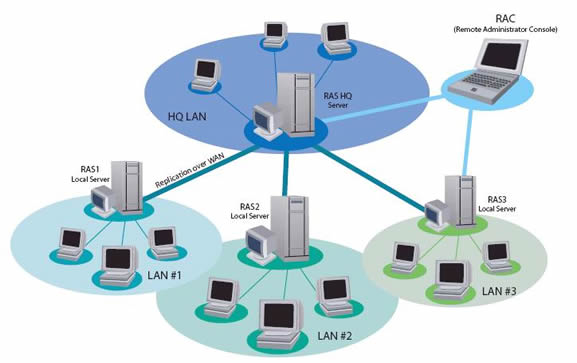 So in your case, if you need your company desktop clients to get upgrade from an Update Server, you may want to look for either Package (B), or Package (C). The main difference between (B) and (C) is (C) includes the additional Remote Administrator version. If it is okay to have the PCs to get updates independently from Internet and you do not need the Remote Administrator version, you may consider using Package (A).